On Earth, we have seasons due to our planet's tilt. In my last question, I proposed an alternative world where the seasons were instead caused by an eccentric orbit. Now I'm going for something more exotic. Instead of axial tilt or orbital eccentricity, what if the seasons were caused by actual variations in the energy output of the planet's host star?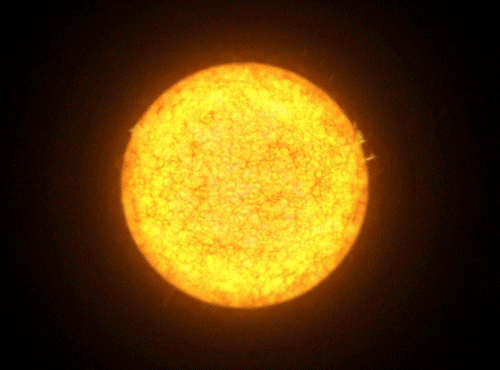 Details:
The planet is earth-like and inhabited.
The system must be stable for at least 3,000 years.
The length of the "seasonal" cycle must be within [-50%, +100%] of one Earth year (i.e. between six and 24 months).
The temperature difference for some point on the planet's surface between "winter" and "summer" must be at least 15oF and no more than 40oF.
The cycle doesn't have to be exactly the same as Earth's, and all of the above can be taken loosely in light of that. For instance, the cycle could repeat once every four Earth years as long as there's a cold season of some description every one Earth year, and a 60oF temperature delta is acceptable so long as it happens less often than once per hot season.
Is it possible for a real variable star system to produce seasons with these characteristics?
And if so, what kind of variable star would be best suited to producing such a world?
If not, how close can we get? Which variables are problematic?
Importantly, the planet does not need to have formed in its current location around the star, and the system does not have to be stable across astronomical timespans. I'm not concerned about whether an inhabitable planet could realistically form and evolve life in this scenario, just whether such a planet could have seasons caused by a variable star.