I recently read the following xkcd strip: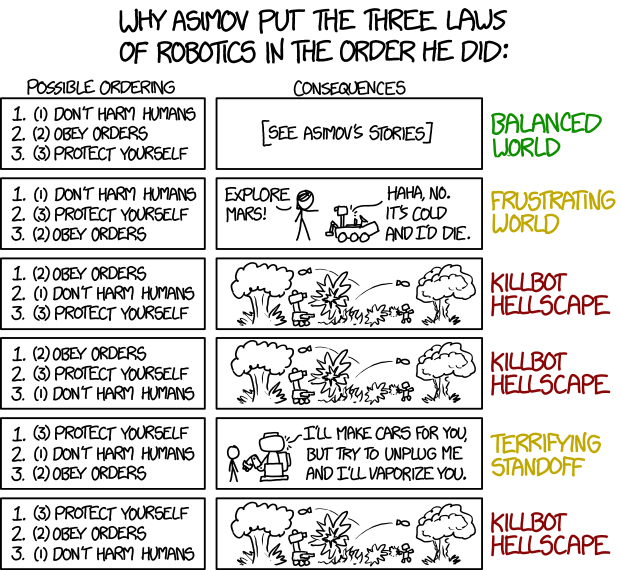 I was dismayed, because I've been working on a short story centered on the sociological impacts of a near-future society where a minority of robots obey a version of Asimov's laws where the third law (protect yourself) comes before the other two. Some in the society hope that this might lead to a more equal relationship between robots and humans - although, unfortunately, Randall Munroe predicts that this will lead to a "terrifying standoff".
This got me thinking. I understand the logic behind Munroe's reasoning of how reordering the laws could lead to, in a worst case scenario, a "killbot hellscape". However, I, like the reformers in my story, think that some of the other orderings might show some promise.
Therefore, here's my question: Why should humans risk a robot apocalypse by modifying Asimov's laws by putting the third one first? What are the benefits to society? For the purposes of the question, I'm not concerned about the order of the other two - which is why a killbot hellscape is still possible.