Making a world where you live in the air, as the surface is not survivable (Venus-like) but there are mountains which serve as islands. I'm gonna leave out the story of the planet as it's not important.
So basically I'm looking for believable conditions on the planet (things like dense, layered atmospheres, different atmospheric pressure or magnetic fields) and technologies that will allow steampunk-style airships to exist and be functional without having gas bags the size of zeppelins or using constant jet engines pointing down to stay in the air.
Something like this: (I do realise the faults in the design of the ships in this image, mainly the gas tanks being on the bottom, but I'm just using it as a vague example of the style i'm looking for. Coated in metal with relatively small gas tanks/bags compared to the ship's weight and size, although even smaller tanks would be better. So with the proper design, could it exist?)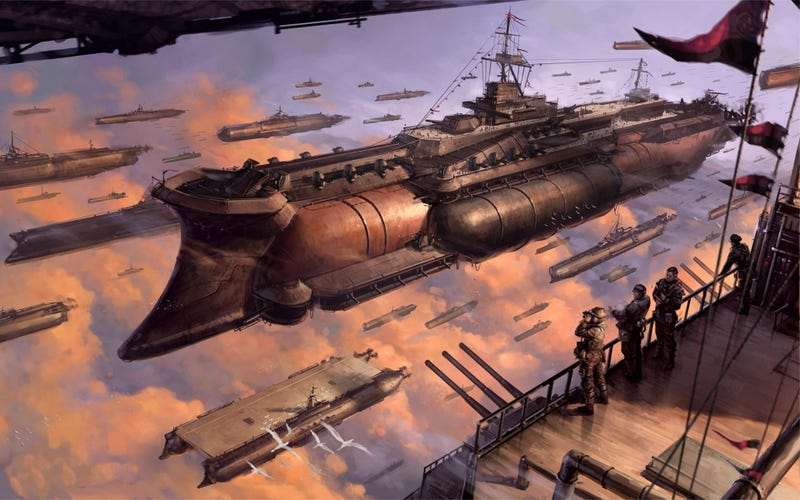 How dense can the atmosphere get, but still stay breathable by humans and how much better would buoyant gas perform in said atmosphere?