Okay, so we are figuring out, that at least for how we are running things now, our Earth can fit about 10 billion people. We can probably raise if your economy distributed resources more efficiently, but their is another route, SPACE!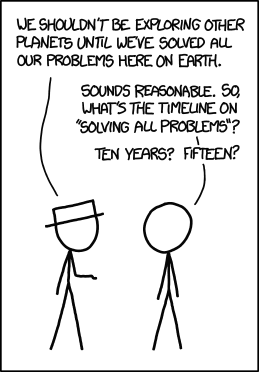 Anyway, so we get really efficient at going into space. My question is, how many humans would our entire galaxy support, until we start getting into population issues again?
As for technology, we get good at terraforming, world-building, and matter to hawking radiation conversion.
We also are time dilation ourselves (either by moving close to strong gravitational bodies, or by moving really fast.) We move a million times slower, relative to the galaxy itself.
I'm not asking this in terms of "connecting to machines inserting algae into our veins." I'm talking about where everyone has about a slightly better standard of living similar to Earth today. No really weird stuff.

Note though, that eating pure nutrients in liquid form isn't too unrealistic, even now.

Don't forget that we will probably be using more energy than we do now.