I want to explore an advanced Native American civilisation; assume their general 'technology level' is 'equivalent' to 13th-century Europe. Biggest difference is that their metallurgy is lagging behind; this country is only just starting to make use of iron for instruments larger than tuning forks, and they haven't invented any kind of steel yet. Other than that they're as advanced as you would expect: they have universities, an expansive bureaucracy, a long literary tradition, and lots and lots of warfare.
The important thing is that they got their civilisation to such heights without any contact with the Old World whatsoever. Because of this lack of cross-pollination up until the time of their discovery of the Old World, I have vested interest in making this culture 'strange' from the European perspective, including their solutions to known problems. Convergent evolution is a thing, but I do not want to rely on that to such an extent that any American tech I describe sounds like an Old World thing with a paint job.
So I want an original siege engine. Assume that, for much the same reasons as Old World states did, this civilisation too began to use stone fortifications and eventually fortresses. To deal with those, Old World engineers have developed many, many ways to sling projectiles either against those walls at great speed, or over the walls and onto the weaker buildings inside. That's what catapults, trebuchets and ballistae are. My idea is a giant atlatl or spear-thrower; to be realised as effectively a combination of a catapult and a ballista.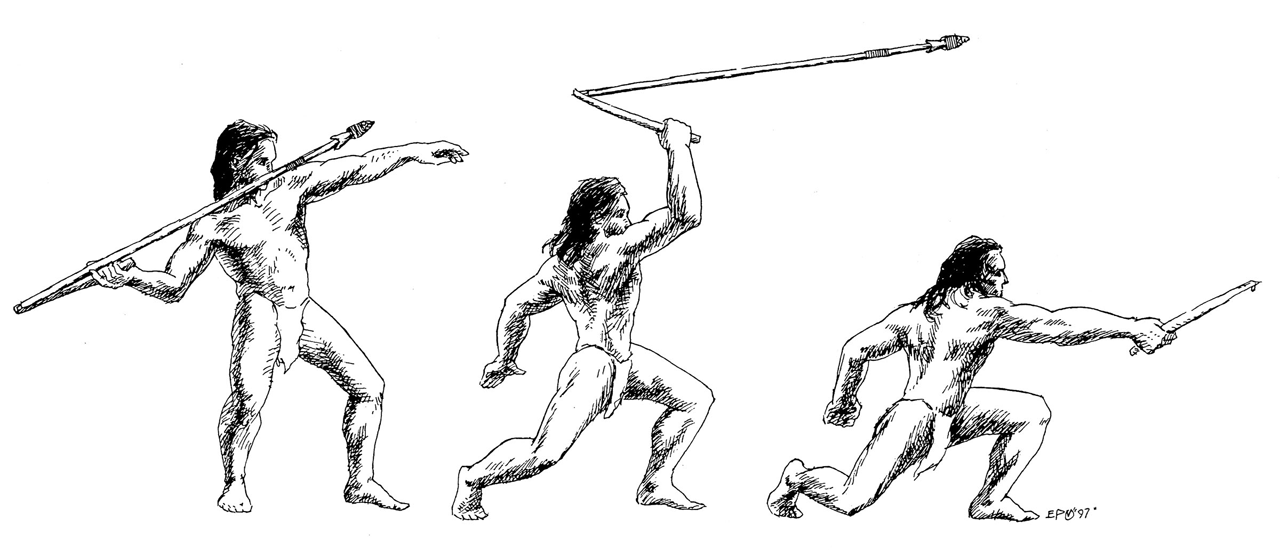 Imagine this mechanism, but instead of a human arm you have the arm of a catapult.
The question: could this be a good alternative siege engine? I am considering two things:
Would it be suitable: is this instrument effective as I described it?
Would it be sensible: does it exist in a local optimum? I am kinda worried that any clever engineer would naturally decide to swap out the spear projectile with a ball and thus make it a regular catapult. But I am not sure of this: a giant arrow as a projectile is easier to aim, and in real life, ballistae only fell out of use with the fall of the Roman Empire.
If necessary, maybe the inefficient metallurgy could play a role in keeping the giant atlatl a viable machine, effectively preventing it from turning into a catapult? As said my interest is in keeping this civilisation weird.