The Orks of my world are actually the technologically most advanced civilization. They are bigger and stronger than humans, have bone plates on their heads, greenish skin, and are more akin to the Qunari from Dragon Age than to Tolkien's orks. They dwell in jungle and savanna regions on a continent similar to Africa.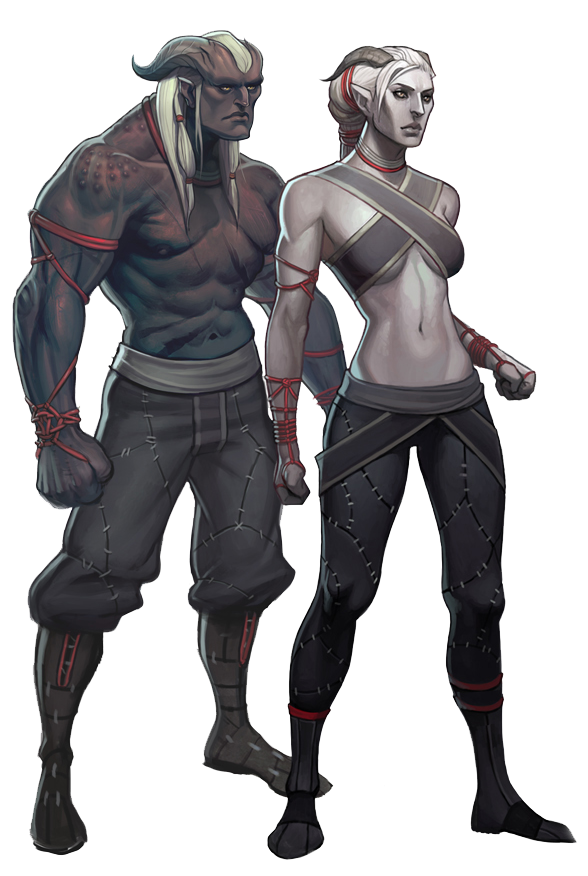 They live under theocratic dictatorships which delegate everyone into the caste they seem best suited for in order to create equality and happiness for their people. Their empires are prospering and integrate other races if they are willing, otherwise, they are used as slaves or live in semi-independent communities with heavy obligations like the Dhimmi did in Islamic Empires.
Science is fairly advanced and many alchemical weapons are used to subdue weaker races; science is pursued in areas which benefit the economy and military. Yet challenging the authority of the clergy will get one killed.
Magic does exist but has little relevance beyond their alchemy as they believe that everyone is born equal and only education and social conditioning create individuals useful to society. Those born with magic are considered a danger, in part due to their ideology, in part because mages really are a great danger unless they are properly disciplined and trained for years since mages are powerful vessels for demons.
The Firearms
Firelance: A grenade fixed to the tip of infantry weapons shocks merely opponents with a short range (ca. 3m) blast of saltpeter based fire or shrapnel. This is the standard infantry weapon of the empire.

(source: wikimedia.org)
Handcannon: A short metal-pipe makes increases the range of a metal or rock bullet or a shrapnel blast.
Cavalry: Riders use fire-lances to break enemy lines.
Portable Mortar: Used for bombardment and sometimes as a launcher for alchemic grenades. Mustard gas, shrapnel grenades, berserk gas, and more exotic chemical weapons aren't uncommon.
Heavy Mortars and Cannons: Those are rare, extremely bulky and inaccurate, yet they will put the fear of god into those in a besieged city.
Why did the Empire not develop more advanced firearms and has been sitting on these for nearly 1000 years despite its highly developed alchemy and scientific culture?